10 of the Top US Cannabis Movers and Shakers
Want to know who are the amazing people moving and shaking the US' cannabis industry in 2018? Sensi Seeds's got the low-down. Brush off on your knowledge about established canna-entrepreneurs and cannabis icons.
The post 10 of the Top US Cannabis Movers and Shakers appeared first on Sensi Seeds Blog.
With cannabis legalization fever heating up across the globe, and much speculation that the plant will be made legal at federal level in the States in the near future, some serious cannabis movers and shakers are cementing their legacies, while new names are starting to emerge. Here's a list of the ten top U.S. cannabis movers and shakers in 2018.
Steve DeAngelo
Few people in the world of cannabis don't know the name Steve DeAngelo. As a long-time cannabis activist, entrepreneur and educator in a career spanning 40 years, today DeAngelo is the CEO of Harborside Health Center in Oakland, California, and a regular speaker at international industry events. In April of this year, Forbes magazine named DeAngelo one of the seven most influential people in the marijuana business. DeAngelo is also one of the co-founders of the Arcview Group, set up to introduce investors to the best and brightest cannabis entrepreneurs. So far, Arcview has raised at least $70 million for more than 100 companies since its 2010 inception.
Wanda James
Wanda James is the owner one of Colorado's best-known dispensaries: Simply Pure. As a former Navy lieutenant and political campaign manager who worked on Obama's financial committee and the Amendment 64 Task Force that laid the groundwork for regulating recreational cannabis in Colorado, few dispensary owners are as clued-in or well-connected as James. Not only is Simply Pure the first Colorado dispensary run by African-Americans, it's also known for its political activism, with James and her husband, Scott Durrah, a former marine and certified chef, actively campaigning for the rights of cannabis patients and ex-army vets suffering from PTSD. James is also CEO of the Global Cannabis Initiative, an organization dedicated to the sustained growth and regulation of the cannabis industry.
Whoopi and Maya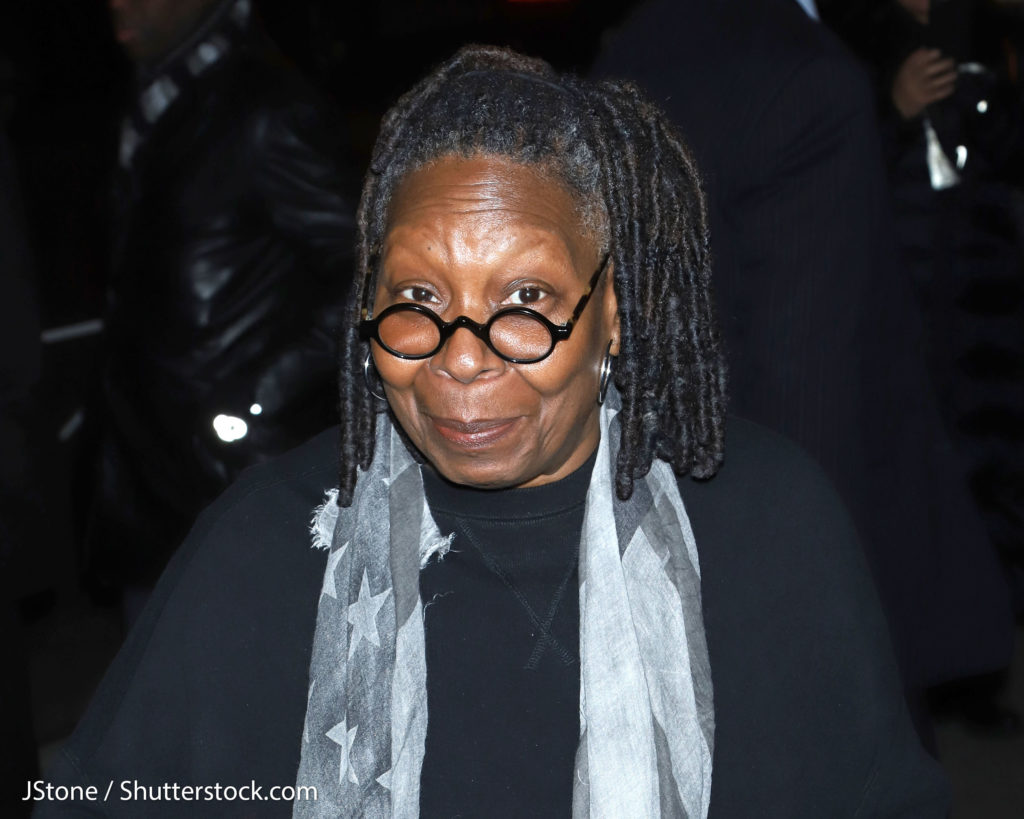 When Whoopi Goldberg launched a line of cannabis products with her business partner, Maya Elizabeth, the award-winning edibles maker, in 2016, little did they know that their brand of pain relief creams for women would become the fastest growing cannabis brands of 2017. Their chic product line includes four categories: savor, soak, relax and rub. Savor is a raw cacao spread infused with organic cannabis to create a super food that is both gluten free and vegan. Soak is a lavender bath soak infused with cannabis and restorative salts. Relax is an herbal tincture with cannabis, elderberries, raspberry leaf, motherwort and passionflower that can be consumed as a hot or cold beverage. Finally, rub is a luxurious body lotion that blends cannabis with a mix of herbs that can be used to soothe menstrual cramps. Today, Whoopi and Maya products are available in more than 300 stores in California.
Emma Chasen
One of the most important jobs in the current cannabis climate is that of the educator, the people who use their expert knowledge to promote the positive benefits of cannabis. One of the next generation educators is biologist Emma Chasen, who previously worked at Portland's Farma dispensary where she was voted best bud-tender and promoted to general manager. She then teamed up with the Sativa Science Club to create a series of affordable online cannabis courses. Emma's hands-on style and deep well of knowledge is popular with young cannabis users.
Damien Marley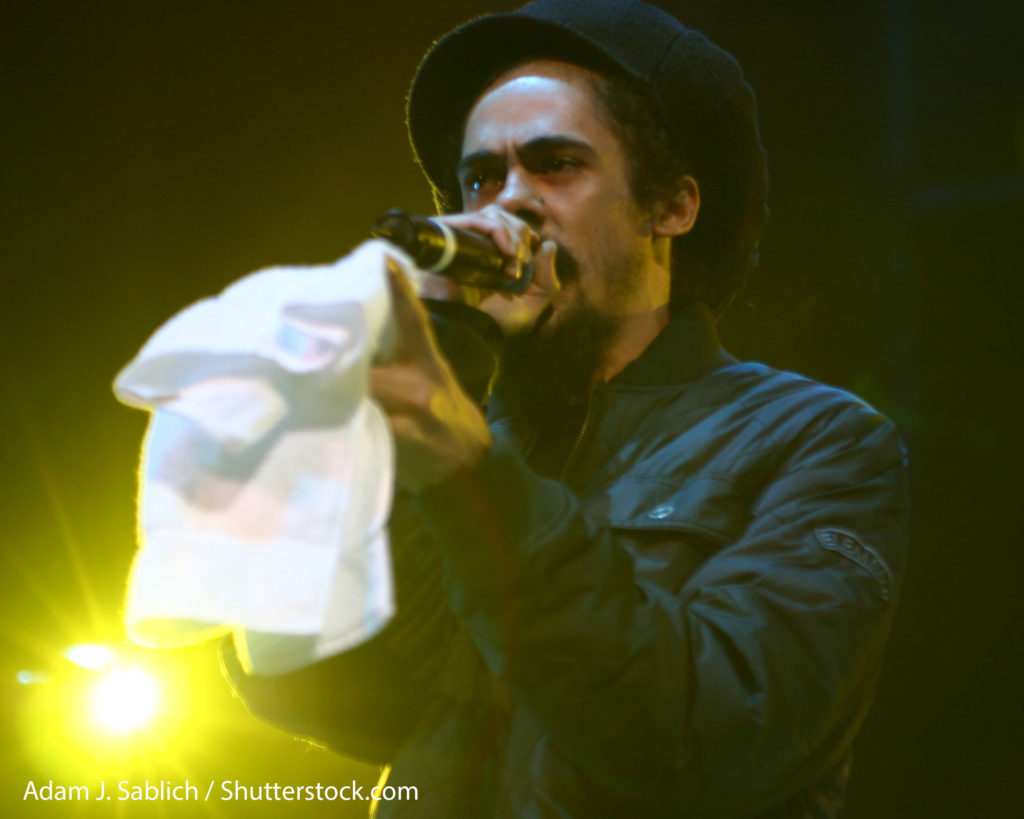 The youngest of the legendary Marley tribe, Damien AKA Jr. Gong has been making big waves in the cannabis world for the last few years, but ramped up his involvement in 2018 by opening a dispensary in Colorado named Stony Hill, in partnership with Tru Cannabis. The name Stony Hill has a special place in the reggae star's heart, as it's where he was born in Jamaica. As part of a cross-promotion strategy, Stony Hill is also the name of his latest album released this summer. He also partnered up with Ocean Grown Extracts to grow marijuana in an abandoned prison in Coalinga, California, and he teamed up with a group of investors to buy into High Times magazine.
Keith Stroup
No list of cannabis influencers is complete without Keith Stroup's name on it. Stroup is the founder of the National Organization for the Reform of Marijuana Laws (NORML), and serves as legal counsel for the organization. When Stroup set up NORML in 1970 only 12 per cent of the American population was in favor of legalization, but that didn't deter the attorney. Today, NORML has 135 chapters with 550 lawyers, is the largest grassroots marijuana movement in the world, and 2 out of 3 Americans support the legalization of cannabis.
Nick and Nate Diaz
The Diaz brothers are not only two of the most dangerous fighters on the MMA scene today, they're also two of the most vocal advocates for marijuana, claiming weed is key component of their successes, and calling it a performance enhancer. Nick (34) holds a record of 37 fights with 13 knockouts, and Nate's (32) record comes in at 31 fights with four knockouts. Both brothers are Jiu-Jitsu black belts, compete in triathlons, and are committed to busting stereotypes around cannabis. Neither shy away from controversy either. Nick has been suspended three times for blazing weed, and more recently, in 2016, Nate received a warning when he vaped at a UFC press conference after a fight.
Dr. Joshua Kaplan
As the legalization movement progresses opening the door for a wide range of cannabis products with potentially beneficial effects for many conditions including epilepsy, anxiety and obesity, it's never been more important to have access to impartial scientific research. So says Dr. Joshua Kaplan, a neuroscientist and science writer for leading cannabis titles including Leafly and High Times. Expect to hear a lot more from Kaplan in coming years as he continues his research championing the health benefits of cannabis.
Tom Angell
For anyone who wants to keep up to date on the latest cannabis news from America and around the globe, Tom Angell is the man. His weekly newsletter, Marijuana Moment, covers all the latest political and legal moves related to cannabis, while his Twitter feed is rare source of real-time news with lots of exclusives and tips. Angell also chairs the non-profit Marijuana Majority.
Snoop Dogg
Much like DeAngelo and Stroup, no list of cannabis movers and shakers is complete without Snoop, the OG weed rapper turned cannabis media mogul is possibly the plant's most well known advocate. Snoop has invested in many cannabis ventures including the media platform Merry Jane, a brand of cannabis products called Leafs by Snoop and the venture capital firm, Casa Verde. Since setting up Casa Verde in 2015, Snoop has raised more than $45 million in investment funds for cannabis ventures.
The post 10 of the Top US Cannabis Movers and Shakers appeared first on Sensi Seeds Blog.
10 Cool Podcasts for Stoners
Some of the best podcasts online right now are perfect stoner listening. Here, Sensi gives you 10 of the best stoner podcasts. Ok. Full disclosure: this list is a must for all lovers of podcasts, stoner or not!
The post 10 Cool Podcasts for Stoners appeared first on Sensi Seeds Blog.
Here's a snapshot of some of the most popular podcasts for stoners online these days. This is a mix of podcasts dedicated to cannabis by providing the latest local and international news, product and strain reviews, cultivation techniques, and cultural shifts, as well as a few gems that are guaranteed to enhance your high.
What Are You Smoking?
This stoner podcast comes from the team over at Leafly and features a roster of industry heads talking about their favorite strains and ways to consume cannabis. Hosted by Will Hyde, cannabis expert, and Bailey Rahn, strain and health specialist, they talk to everyone from entrepreneurs, farmers, processors, and activists to uncover the latest developments in the industry as well as the newest strains and products. Episode 57 features Ed Rosenthal talking about his updated book Beyond Buds. Leafly does a second podcast called The Roll-Up, which is a weekly round-up of international cannabis news.
Stoner
Songwriter and one of the co-founders of the essay site, Longform.org, Aaron Lammer, celebrates the connection between cannabis and creativity in a sublime stoner podcast, simply titled: Stoner. In his laidback style, each week Lammer talks to creative types discussing everything from video games, pharmaceutical drugs and DMT to individual smoking rituals and how to make art. Stoner is different from other podcasts because of its intimate approach and the honesty of its contributors. In episode 23, the novelist Tao Lin describes how using cannabis introduced "awe and wonder" into his life and put him into a "new state of consciousness" without the dread he'd previously experienced on psychedelics.
The Ganjapreneur Podcast
If you're thinking of taking your cannabis expertise next level, and using it to start your own business venture, then you'll want to listen to the Ganjapreneur podcast, which is packed full of tips and unique insider knowledge from industry experts. Rather than just detail industry news or review the latest products, Ganjapreneur podcast provides the cannabis community with actionable solutions that can be built into real-time business strategies for successful results. In short, the people interviewed on this stoner podcast walk the walk and give advice from their own hands-on experience. Although the show focuses on the U.S. market, the information definitely crosses borders. In one episode, the cannabis science educator Emma Chasen discusses why she rejects the Indica/Sativa classification of weed.
The Hash
From the creators of Green State, the cannabis news page at the San Francisco Chronicle, comes a snappy little stoner podcast called The Hash. The host, Max Savage Levenson, talks to all sorts of cannabis industry heads and users, asking them to describe what's in their canna-kits as well as why get high? This podcast, which has been running since 2015, is a deep dive into all things cannabis culture though the focus is, once again, American medical and recreational trends. But Savage has some great chats, well worth a listen, like the one with Swerve, founder of the Cali Connection, and more recently, with Clement Kwan, CEO of Beboe, the company that was coined the "Hermes of Marijuana" by the New York Times.
Cannabis Cultivation and Science Podcast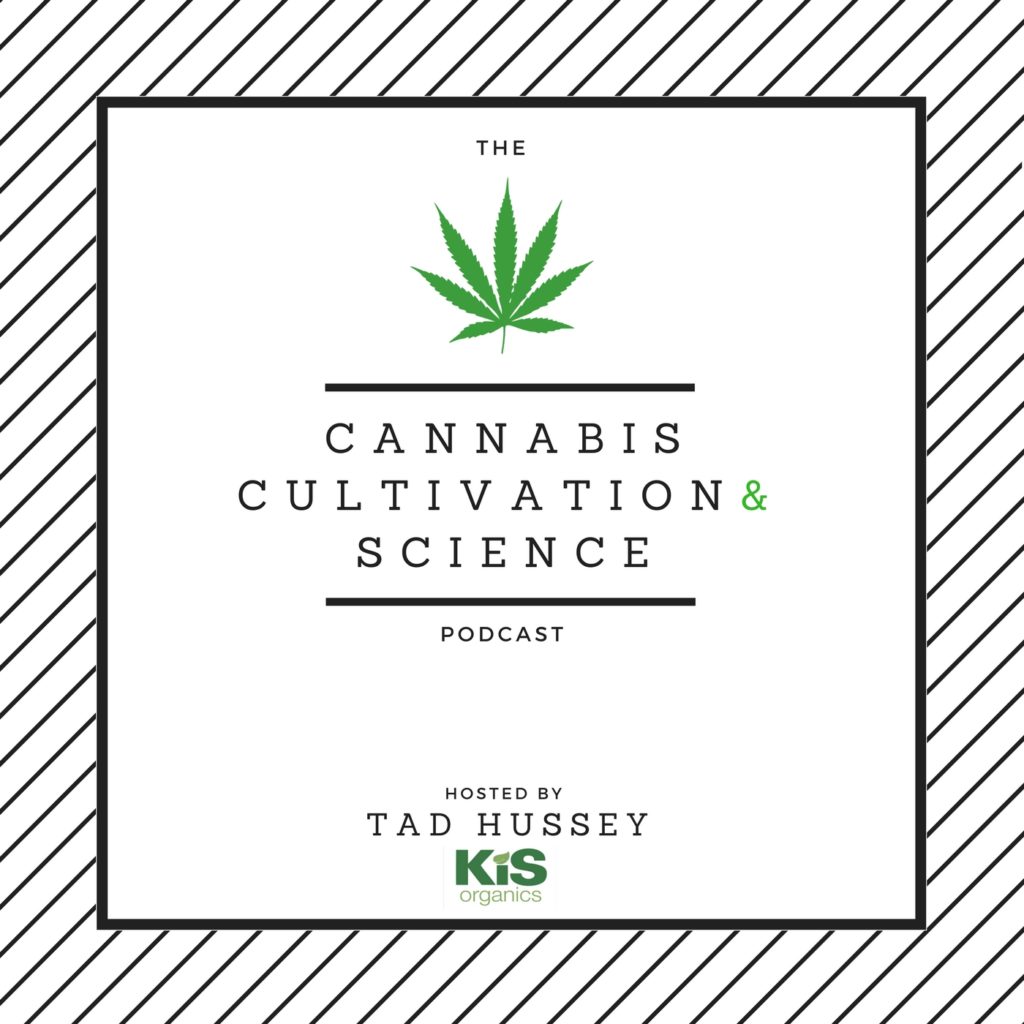 The Cannabis Cultivation and Science Podcast is a must-listen for all you budding growers out there, and anyone with an interest in the science of cannabis. Hosted by horticulturalist Tad Hussey of KIS Organics, the show aims to be a resource for both beginners and long-time growers by bridging the gap between grow science and marketing myths. Topics covered vary widely, including everything from how to combat diseases and improve your grow environment to using ozone as a disinfectant and the role of lighting in plant growth. Though the focus is very much cannabis, Hussey talks to a range of horticulturalists, inviting them to share their expertise and apply it to weed.
Brave New Weed
What makes Brave New Weed different from other podcasts is its willingness to explore some tough questions like the effect cannabis use has on teens, whether or not it's safe to smoke while pregnant, and what it's like to go from running from the law to running a successful cannabis venture. Another American stoner podcast, so yet again, much focus on industry and legal developments in that part of the world, but still lots of useful information and fascinating stories from a range of experts and weed veterans. In episode 14, Dr. Ethan Russo explains why the smell of cannabis is so important, and determines the plant's healing powers.
DopeFiend.co.uk
Finally! A podcast from Europe! This podcast is a cheeky and eclectic bag of underground shows from a group of British stoners featuring the Dopefiend, TeenagePie, Black Beauty and Nexus. On the first Monday of the month, the Dopefiend rounds up the latest cannabis news in high style, and reviews the industry's newest gadgets in the Dopecast. A variety of shows follow on other days of the week including surreal stoner comedy with TeenagePie, and cool music from Lefty's Lounge. On Freakout Fridays, all things psychedelic are reviewed and celebrated, and on Sundays, it's The Grow Report with some top-notch growers. In short, the Dopefiend has something for every kind of stoner, but nothing for the faint of heart.
The Church of What's Happening Now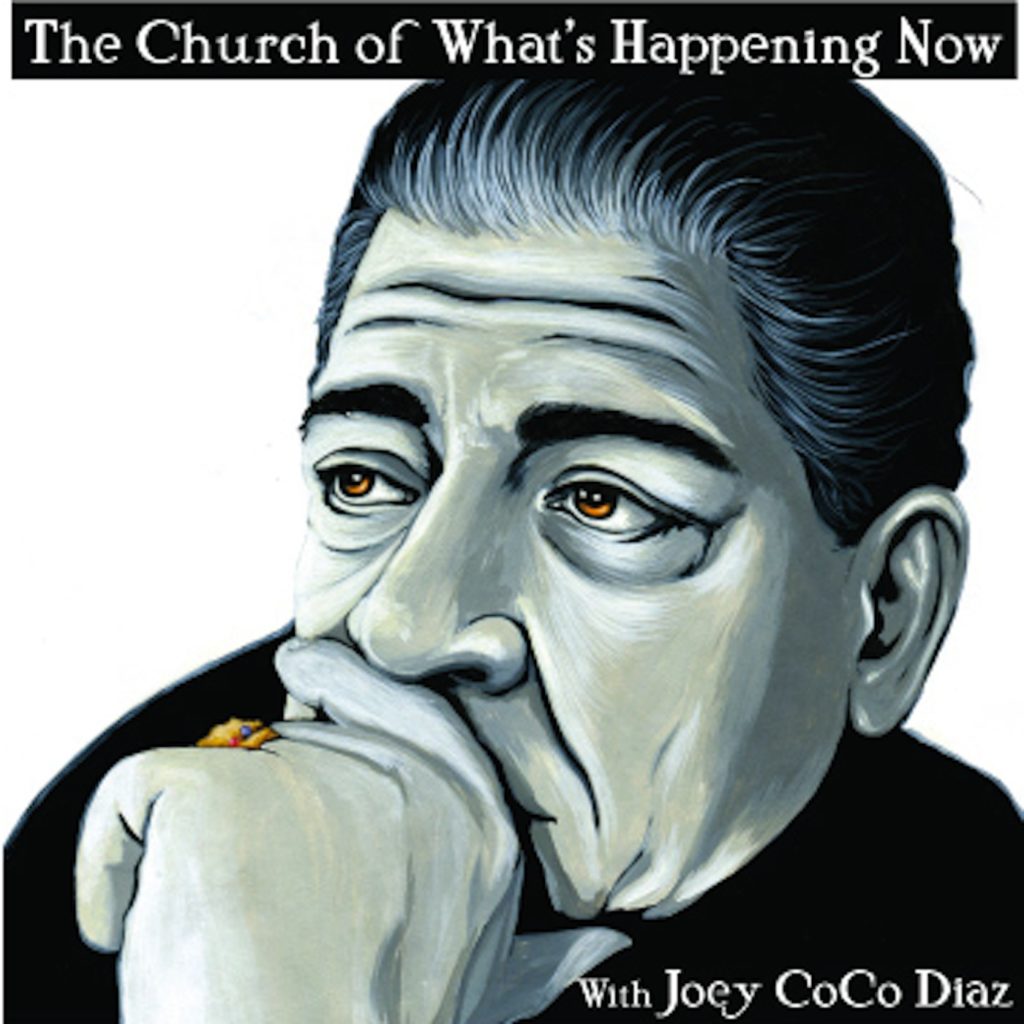 Any fans of the Joe Rogan podcast will know who Joey 'Coco' Diaz, AKA Uncle Joey, is, and most likely adore him. Few people can resist Uncle Joey's gravelly voice and open-book, no bullshit, let's-get-high-now style. Growing up on the streets of New York, he was exposed to gang life from an early age and ended up in jail at the age of 25. That's where he learned to pursue his true passion: stand-up comedy. In a podcast called The Church of What's Happening Now, sponsored by health and fitness company Onnit.com, Joey speaks some serious truth, covering topics as wide ranging as suicide and dating. Do expect Uncle Joey to ramble. It's what he does best. For more high-jinks, check out his Morning Joint.
Ear Hustle
"Be very careful what y'all listen to on this podcast because Lady Jae is hot, hot, hot, hot!" So says Lady Jae, AKA Jarvis Jovan Clark, one of the many vibrant voices featured on Ear Hustle, a podcast from inside San Quentin State Prison, California. Produced and presented by inmates Earlonne Woods and Antwan Williams with Nigel Poor, an artist who volunteers at the prison, the podcast offers a unique glimpse of prison life, and gives voice to a section of the population we never get to hear from: convicted criminals. What makes this podcast compulsive listening is its brutal humanity. These guys may be felons but they're also some of the funniest, warmest and most honest voices you're likely to encounter online. FYI Ear Hustle is prison slang for gossip.
RISK!
Who doesn't love a good story, especially when you know the teller is risking everything by telling it. That's the premise of one of the most entertaining podcasts online right now: RISK! Hosted by Kevin Allison, possibly the most upbeat presenter on the air, he brings together a mad bunch of storytellers from all over the world to tell their scariest, funniest, most romantic, or heart-breaking tales. This is basically a completely uncensored look behind closed doors with people freely admitting all the gruesome details you can't not see once you know. In need of a heartfelt giggle with your joint, check out RISK! You won't be disappointed.
BONUS PODCAST
Under the Skin with Russell Brand
Few people have the verbal skills or the intense curiosity of Russell Brand and he brings both in spades to his new podcast, Under the Skin, using the platform to interview some of the world's leading thinkers on topics such addiction, power, and society. In one notable episode, he talks with the addiction specialist, Gabor Mate, who breaks down why and how our social orders are set up to perpetuate trauma and addiction, and how our world leaders are products of a broken system they're incapable of changing. Mate's comments are fascinating, for example: "What we have in jail are the most traumatized people in society" and "if you kill one person, you're a murderer, but if you kill half a million people you're a war hero." With regard to addiction, Mate is clear: "People need compassion not punishment." Under the Skin is compulsive listening for anyone with an interest in mental and spiritual health.
The post 10 Cool Podcasts for Stoners appeared first on Sensi Seeds Blog.
Healthy profits? Medicinal cannabis as an export opportunity
During campaigns to legalise medicinal marijuana, it is often economic interests rather than health policy considerations that tend to come to the fore. Many countries, including Greece, Colombia and South Africa want to make money from exports, while forgetting about their own patients. Not only is this dishonest, but also unethical!
The post Healthy profits? Medicinal cannabis as an export opportunity appeared first on Sensi Seeds Blog.
Cannabis is booming. Now that more and more countries allow the medicinal use of cannabis, a real Green Rush is occurring. In the Stock Exchange news, there are numerous daily announcements about the latest status of cannabis shares, and more and more large companies have announced they will be entering this new market.
Germany as Cash Cow
If we are talking about earning money, then international investors, hedge funds and other opportunity-seekers from all around the world are all taking a long, hard look at Germany. This is because it is one of the few countries in the world, which has legalised both cannabis medicines and buds in a federal law, but is nowhere near able to supply the steadily growing number of patients itself. Canada, Israel, the Netherlands and the US states are not experiencing this phenomenon, as patients are supplied exclusively with home produced products.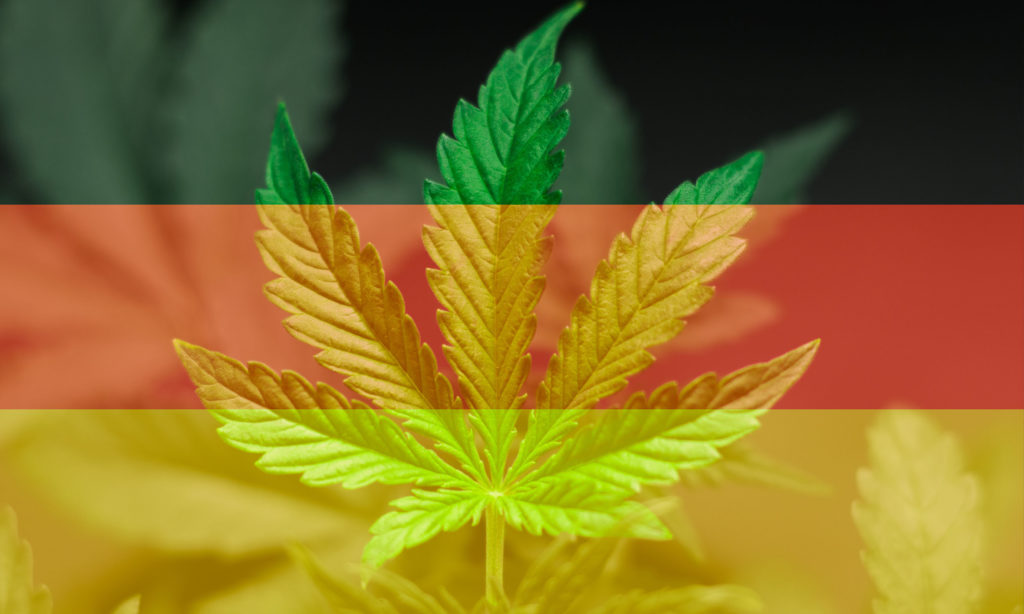 But Germany needs to import an increasing amount of cannabis and has announced that it will also continue to do so once domestic production starts in 2020. Along with Canada, Germany is currently the only market with one hundred percent legal certainty for dealers, producers and investors at federal level. And only here are the buds, extracts and ready-to-use medicines permitted, and they will even be reimbursed by the health insurance funds. To summarise: the market is growing exponentially and for the foreseeable future will continue to depend on imports. This obviously generates greed. So far, only producers in the Netherlands and Canada have obtained one of the much sought after import permits. Companies in Israel have also already announced that they want to deliver medicinal cannabis to Germany soon.
Financial benefits often outweigh medicinal ones
Not only countries with an established medicinal marijuana programme suddenly want to produce and export the once despised medicine. In the meantime, countries who have until now imposed draconian punishments on any of their citizens who used the illegal medicine, are now announcing keen interest in the Big Canna business.
In Luxembourg, the Parliament waved through in June, literally overnight, the legislation to allow the use of medicinal cannabis, which patients and doctors had previously fought for unsuccessfully for years, because of the threat of cannabis shares moving abroad. In the meantime, the new government in Luxembourg has announced that they will go further and completely legalise cannabis.
In Greece, where as recently as the summer of 2018 two Germans were sentenced to life imprisonment for growing 80 plants, at about the same time they were passing a law to approve the medicinal use of cannabis, which is clearly driven by economic motives. The primary concern is not about giving patients in Greece access to legal buds; rather it is about handing out planting licences, export licences, tax receipts and jobs. The fact that the Greek government had to pass legislation that also allowed domestic patients access to it, is not thanks to understanding, empathy or health policy considerations, but purely for economic reasons.
It is not only in Greece that the domestic population seems to come a poor second to the International Green Rush. In Ghana they are dreaming about exporting weed without introducing any medicinal cannabis programme. Lebanon would like to export hashish for medicinal purposes, because they already grow the best hashish anyway. Legally, this would be so much better. Here too, hardly a word is being said about a domestic cannabis programme. South Africa already exports medicinal cannabis, while there is no legal basis for its use within the country itself. Colombia also wants to become an exporter of medicinal cannabis and is already busily issuing licences. On the other hand, in a country where medicinal cannabis was legalised way back in 2015, patients still do not have access to any controlled and standardised products. Nonetheless, the government has approved the planting of 40 tons of cannabis. Uruguay, meanwhile, once celebrated back in 2013, as the pioneer of legalisation, has so far still not managed to set up a separate programme for medicinal cannabis, despite large-scale plans and proclamations.
Opponents of cannabis used to accuse the earliest US activists that they were not interested in legalising medical marijuana for the sake of health, but instead as a business. Now that governments, pharmaceutical companies and investors have all jumped on board, these fears seem to be real. We can be almost completely certain that the operators of the first Medical Dispensaries 20 years ago, thought less about the economic results of their actions than those who are today dealing in medicinal marijuana at an international level.
Domestic patients are often not part of the plan
Potential importers like the Federal Institute for Drugs and Medical Devices (BfArM) are scrupulously careful to respect international treaties. Countries who are currently dreaming of an increase in cannabis exports, have often looked half-heartedly or not even bothered to look at the basic rules and requirements. International treaties plan not only the creation of a Cannabis Agency, which so far only exist in the Netherlands, Israel, Canada, Jamaica, Australia and Germany, but also many other preconditions that the many potentially interested parties cannot meet at present.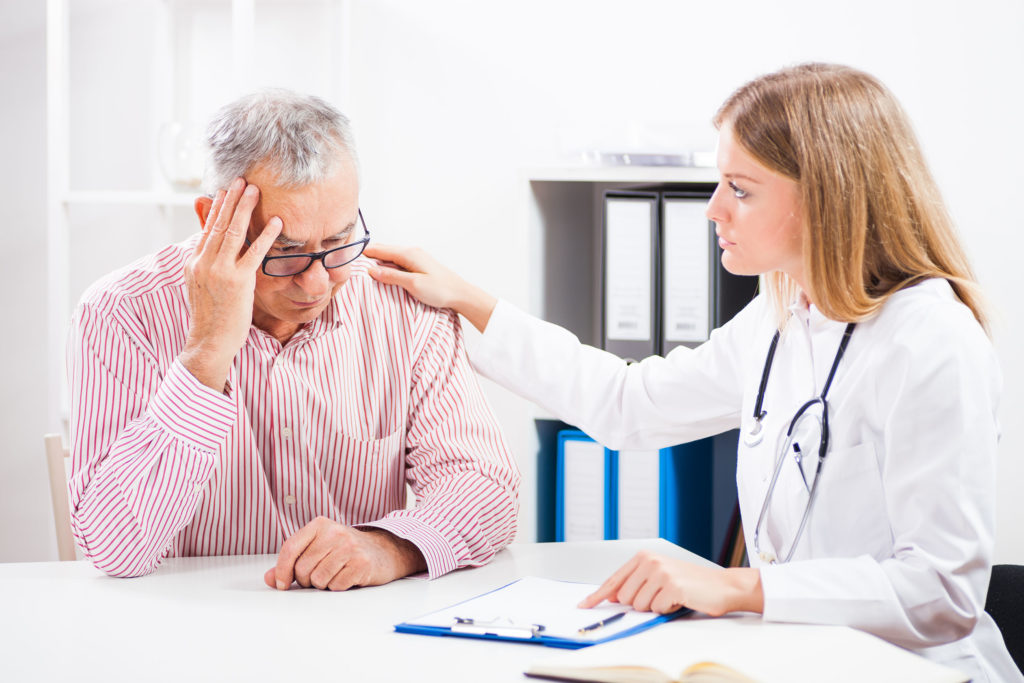 In addition, the producer countries are expected to cover their domestic needs first and only to export surpluses. Because any country that recognises the medicinal benefits of cannabis and even wants to export it, can hardly criminalise patients at home, or merely tolerate the use. This means that any export plans need to be preceded by the creation of a national law on the use of medicinal cannabis. Greece has at least understood this, even if not driven by reasons of health policy, and along with regulations on growing and exporting has also passed a law covering its own citizens. With barely any information available for doctors and patients within the country, the focus at the start of the programme will still be on export, while the domestic supply will only be able to develop slowly due to lack of planning.
Portugal is also dragging its feet a bit on legislation for their own population, while medicinal cannabis is already being grown there. Improvements are in sight here, however, as the new law on medicinal use is worded in a very patient-friendly way.
When making their plans for growing and exporting medicinal cannabis, many other countries appear to be unaware of the very stringent preconditions in Germany and the Netherlands, nor the costs associated with these. For example, the German BfArM Institute sends out a delegation to the country of production, at the applicant's expense, to check on-site that not only the end product, but also the growing and production conditions meet the high German standards. If that is not the case, then no imports.
Zero tolerance for cannabis colonialism
It does appear that especially economically weaker countries are approaching the topic with great naivety. They are thinking of producing high-end medicinal cannabis products for Europe and North America, while patients in their home country can at best grow their own or will need to buy lower quality buds from a legally grey zone – as is already the case now in South Africa and Colombia. Countries, governments and companies who approve the import of medicinal cannabis from states where there is no controlled supply to their own patients, have learned very little from the mistakes of the past. If the most favourable climatic conditions and lowest production costs are to be used now for cannabis production, according to the old colonial models, then there must at least be assurances that the people in the countries of origin of these plant-based medicines can also buy it and use it just as legally as those who import and export it with large profit margins.
The post Healthy profits? Medicinal cannabis as an export opportunity appeared first on Sensi Seeds Blog.
Confronting Canada's Cannabis Shortage
In the weeks after Canada became the first G7 country to legalize cannabis, many stores, both physical and digital, are struggling to meet the unexpectedly high demand. Canada's cannabis shortage is so bad many consumers have turned back to the black market. Some blame the new regulations for the shortage.
The post Confronting Canada's Cannabis Shortage appeared first on Sensi Seeds Blog.
Canada's Cannabis Shortage is No Surprise
Prior to legalization, Canada's cannabis market produced around 80,000 kilos per year for around 200,000 medical marijuana patients. In 2017, the Canadian Parliamentary Budget Office issued a report stating that by 2018 Canadians would consume up to 655,000 kilos of cannabis and that by 2021, that figure could rise to 734,000 kilos per year, catering for more than 5 million cannabis users.
Fast-forward to October 2018, and within days of legalization there are reports of bricks and mortar dispensaries with empty shelves, thousands of online orders left unprocessed, long lines outside stores, lots of frustrated retailers and consumers, and crashed websites. SDQC, a dispensary in Quebec, did more than 12,500 transactions in store, and 30,000 online orders in the first day, far exceeding expectations.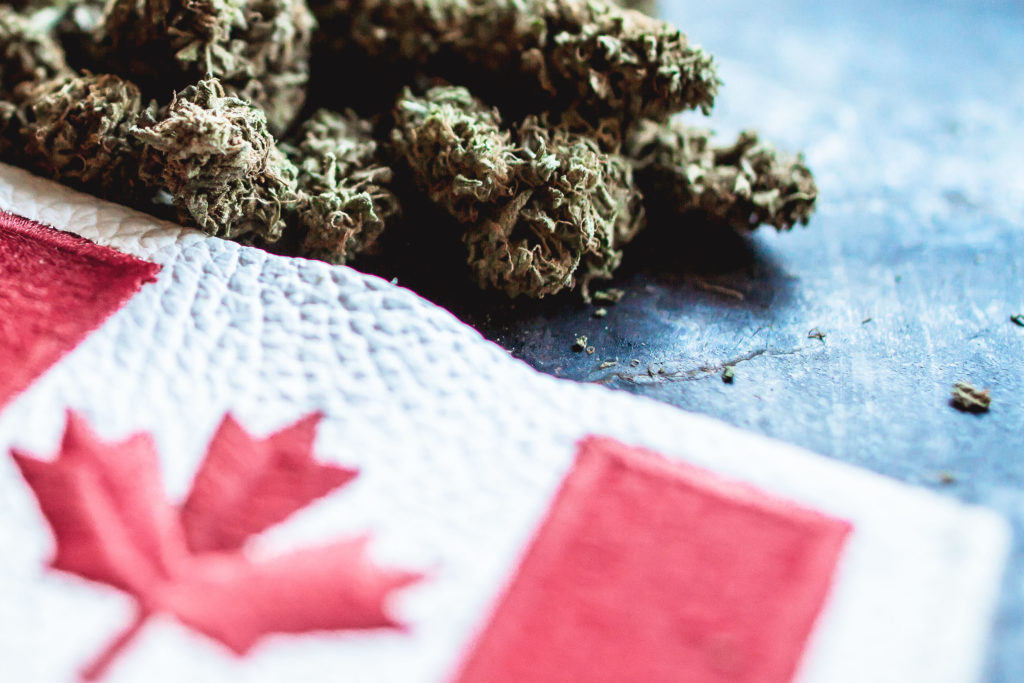 In British Colombia (BC) there was only one dispensary open on the morning of legalization, BC Cannabis Store in Kamloops. High North, a family-run dispensary in Labrador, ran out of supply just three hours after opening, and has no idea when they'll get more. Living Skies Cannabis is a Saskatoon-based retailer that's ready to sell but can't get a reliable supply. "There simply isn't a lot of supply," said Cierra Sieben-Chuback, the storeowner. "It's all sort of spoken for across the entire country."
In New Brunswick, 12 out of the provinces' 20 stores briefly closed due to lack of stock. In a website statement, the state's agency site responsible for selling cannabis said: "Retailers across the nation are experiencing a similar situation." In Ontario, certain products on the online retail store have sold out, and resupply is delayed by lengthy wait times.
Bruce Lipton, CEO of Canopy Growth, called for patience, reminding people that legalization is a "process. There won't be 14,000 [marijuana] stores on Day One. For some period of time, expect there will be more people who will want to buy cannabis than can access cannabis." Vic Neufeld, CEO of Aphria, said demand is higher than expected and supply chain issues are normal because "it's like a five-lane highway all merging into one lane."
What's the Cause Canada's Cannabis Shortage?
Health Canada, the state body responsible for issuing licenses to producers, recognized the shortage problem in 2017, and set about streamlining the application process to make way for new producers as fast as possible. So far, there are 132 licensed producers of cannabis in Canada. They have capital in place to increase production up to 500,000 kilos but experts warn it can take up to three years to meet demand.
According to Health Canada, current supply can meet between 30 and 60 per cent of demand. They say producers have shipped more than 14,500kg (32,000 lbs) of dried cannabis and 370 litres (81 gallons) of cannabis oil to date and have a reported inventory of more than 90,000kg of dried product and 41,000 litres of oil.
But many blame the government's tight control of the distribution and sale of cannabis for the problems. While BC, Alberta, Newfoundland and Labrador are permitting the private sector to enter the retail market, in Quebec, Prince Edward Island, Ontario, Nova Scotia, and New Brunswick only government-approved stores can sell weed.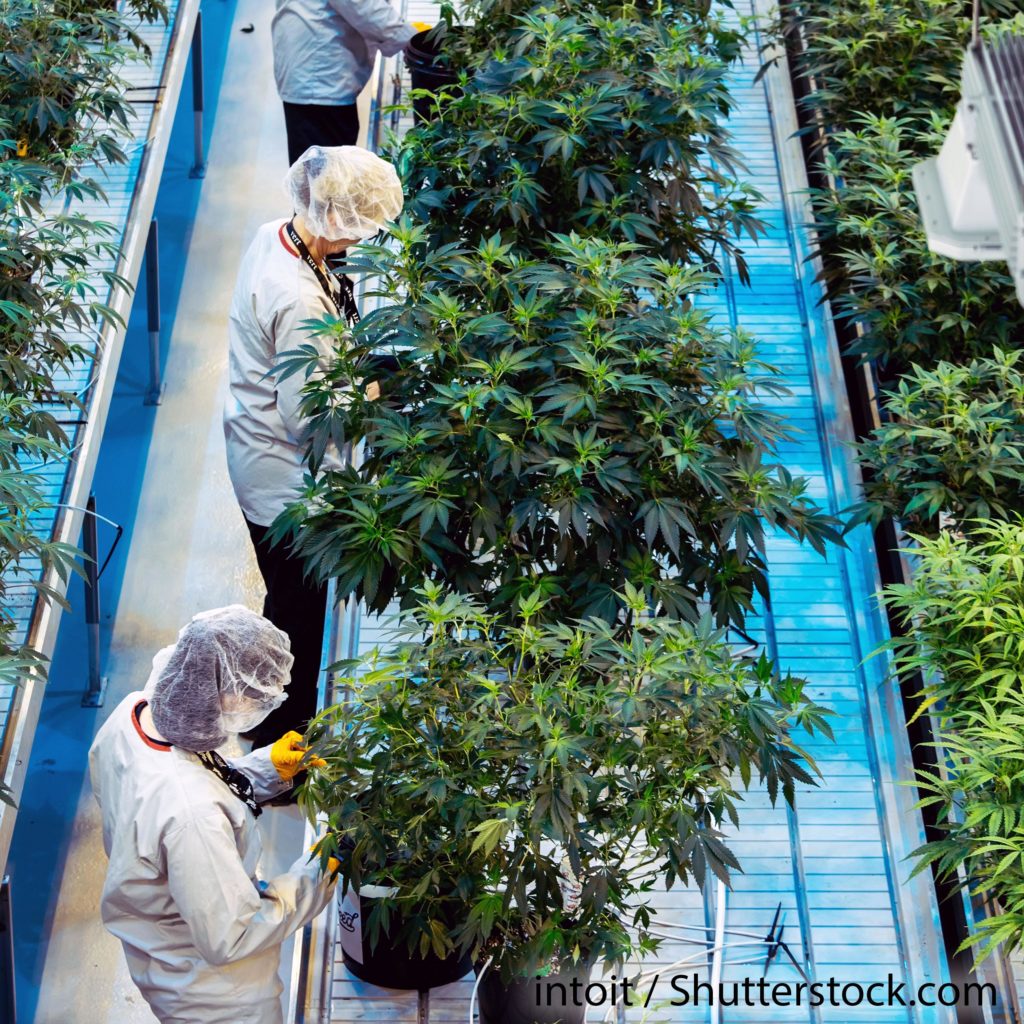 The number of dispensaries in each province will vary hugely, too. In Alberta, up to 250 stores are expected to open in the first year, whereas in Ontario that figure is just 40, and in Quebec and New Brunswick it's even lower at 20. In each province, the process for issuing licenses is lengthy, meaning delays, uncertainty and frustration for both businesses and consumers.
In early November, the Ontario government issued its regulations for private cannabis stores. Applications for licenses will begin on December 17, and will not be issued to any cannabis retailers operating after the October 17 legalization date. Anyone with links to organized crime or unable to demonstrate tax compliance will also be shut out of the industry.
Consumers are complaining about prices, too, with big discrepancies across the provinces. For example, the price of Lemon Skunk varied from $11.22 per gram in British Colombia to $15.50 per gram in New Brunswick. Pre-tax price for flower is estimated to be around $7.50 per gram. One of the first shoppers at the Cannabis NB store in Moncton, New Brunswick, left without buying anything because prices were too high.
What's the Fix for Canada's Cannabis Shortage?
Back in 2015, when Prime Minister Trudeau announced plans to legalize cannabis, he said his goal was to eliminate the "criminal organizations" selling it. As a result, the new regulations impose far tougher penalties on anyone selling without a license. Prior to legalization, an arrest for selling weed meant a short jail term at worst.
Today, anyone breaking the law by selling without a license or selling to minors can face fines as high as $5 million Canadian dollars and/or up to 14 years in prison. In a Twitter post on November 9th, Jodie Emery, one of Canada's most prominent cannabis activists, said: "Legal cannabis shortage? Why not legalize the thousands of existing cannabis suppliers that have supplied demand – peacefully, consensually & with no force or coercion – for decades? BC is world-famous for having tons of high-quality cannabis. It already exists."
Black market dealers are happy so many dispensaries, their biggest competition, have been shut. They expect customers to remain loyal due to lower prices. "The majority of people aren't connoisseurs and don't have a lot of money to spend on pot," said one dealer in an interview with The Guardian.
"They want a good deal and don't care, or know, much about quality. If the government prices pot too high you're not giving those people an option, so they will stick with the black market." Because government-approved weed will also be restricted to around 20 per cent THC, many consumers will stick with the black market to buy higher quality bud.
"What does the government know about growing weed?" was a sentiment this writer encountered often when visiting Toronto during the summer, an opinion shared by another dealer: "[government weed] is going to be mass produced, like Labatt's beer or Budweiser, all off-the- shelf, generic, it'll taste the same every time. It won't have much strength so it's like you're really just buying a flavour."
Rosalie Wyonch, a policy analyst at the CD Howe Institute, is not surprised by Canada's cannabis shortage, and predicts the government could lose up to $800 million in revenue to the black market. In an interview with Merry Jane, Emery criticized the new regulations, saying: "Legalization should mean the legalization of the industry that grew despite prohibition, not the exclusion of [industry] pioneers and prohibition victims."
The post Confronting Canada's Cannabis Shortage appeared first on Sensi Seeds Blog.