2018 at Sensi Seeds – Our Year in Review
January
January 2018 was a hemp-based month, featuring the launch of our CBD oil capsules and the inauguration of the Hemp Design Villa in Oude Pekela. Twelve months on, the CBD oil capsules are proving to be one of our most popular products. Made from hemp grown by our sister company HempFlax, they contain full plant extract rather than just CBD crystals, so the Entourage Effect can be enjoyed by people looking to improve their health and well-being.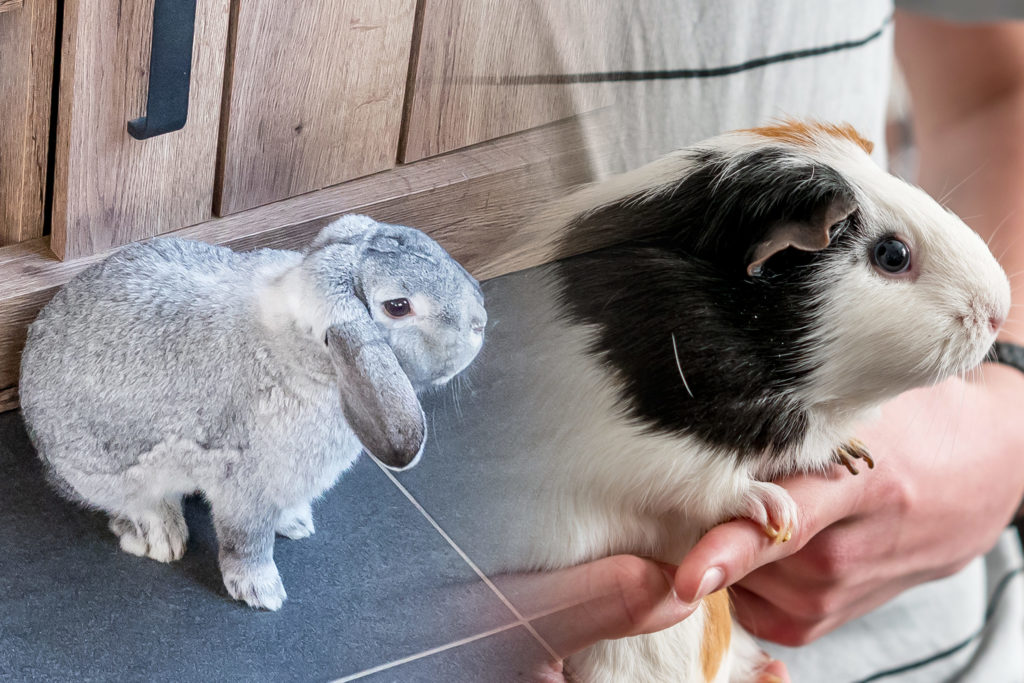 HempFlax is also the site of the Hemp Design Villa, a collaboration with the Hanze University of Applied Sciences of Groningen (Minerva Art Academy and Research Group Art & Sustainability), Terra, the Entrepreneurs Association of Pekela, and the Municipality of Pekela. This literally ground-breaking endeavour aims to harness the powers of hemp as a multi-purpose building material like never before, and was officially launched by the Mayor of Oude Pekela on January 17th.
February
In February our blog was honoured and graced with a guest post from non other than Michka, one of our heroines and a true icon of the cannabis scene. In late 2017 we launched our most recent cannabis seed variety, named for and created in collaboration with this astonishing woman. Michka the strain is gorgeous, uplifting and sativa-dominant, with bright flavours of citrus.
These qualities, and its low price, were at the direct request of Michka herself. Her ethos that "free access to plants is the birthright of all living creatures" is further explained in this guest post, where she discusses her history of cannabis use, and the evolution of cannabis use in general in the last few decades.
March

Spannabis is always a joy to attend! March was no exception. The Sensi Seeds Expo Crew packed up the booth and trekked to Barcelona, where for the first time, this enormous cannabis fair was held in conjunction with the World Cannabis Conferences. To celebrate the 15th edition of Spannabis, not only did our Expo Crew dispense help and advice, but also gave away free Jack Herer seeds with each purchase.
April
OK, we admit it, we published our April Fool's Day post right at the end of March. This was purely because of where the April 1st  weekend fell in 2018, not a doubly tricky attempt to make you believe that we really were launching cannabis strains with no smell, flavour, cannabinoids or terpenes!
Judging from the responses on the blog and social media, however, very few of you actually fell for it. We didn't think you would, but we had a lot of fun creating the Sensi Seeds Zero Strains text and visuals!
May
Mikki Norris and Chris Conrad have been tireless cannabis campaigners for the last three decades. Not only are they friends of Sensi Seeds, they both worked as curators of the Hash Marihuana & Hemp Museum shortly after it opened. On a visit to Amsterdam earlier in 2018, they gave a series of video interviews which we published on the blog. This series concluded in May as they looked to the future of cannabis in the US.
June
June saw events worth celebrating from the whole family of companies. A rabbit and a guinea pig achieved unexpected hemp-based fame thanks to HempFlax. Our sister company partnered with Welkoop, a chain of pet shops, to retail a range of hemp animal bedding for small pets. The competition on Facebook for the furry models to feature on the packaging resulted in over 15,000 entries!
The Hash Marihuana and Hemp Museum opened a new temporary exhibition. 'We Are Mary Jane: Women of Cannabis' celebrates and elevates the role of women in the cannabis industry since its primordial beginnings to the present day. Due to its deserved popularity and relevance , this exhibition has been extended until February 2019 when it will be transferred to the Barcelona branch of the museum.

As for Sensi Seeds, we happily chose the 10th anniversary (and what turned out to be the final edition) of Amsterdam's own Cannabis Liberation Day to debut the Sensi Seeds Marquee. This rather wonderful structure has a flavour of the tropics to it, and has since visited various festivals around Europe. It houses a chill out area, an information area, and a mini-museum featuring highlights of different cannabis exhibitions.
July
Midsummer brought an unpleasant shock when the Sensi Seeds Instagram account was unexpectedly suspended without warning. The social media purge of cannabis-related posts and pages has also swept Facebook and YouTube, with numerous accounts and hundreds of pieces of content suddenly obliterated.
Undeterred, we began a new Instagram account which – at the time of writing – currently has 19.6 thousand followers. Please do follow it if you haven't already! There are great photos from ourselves and our followers, plus competitions, news and special offers.
August
Good news for cannabis globally, however, as Luxembourg legalised cannabis for medicinal use and investment opportunities; Ireland proposed revolutionary new forms of regulation; and the Federal Council of Switzerland reviewed proposals for more liberal cannabis policies.
Closer to home, our expert author Oli had the exciting opportunity to interview Mila Jansen about her fascinating autobiography 'How I Became The Hash Queen', which he reviewed as preparation for its official launch at the Hash Marihuana & Hemp Museum's Hemp Gallery in Amsterdam.
September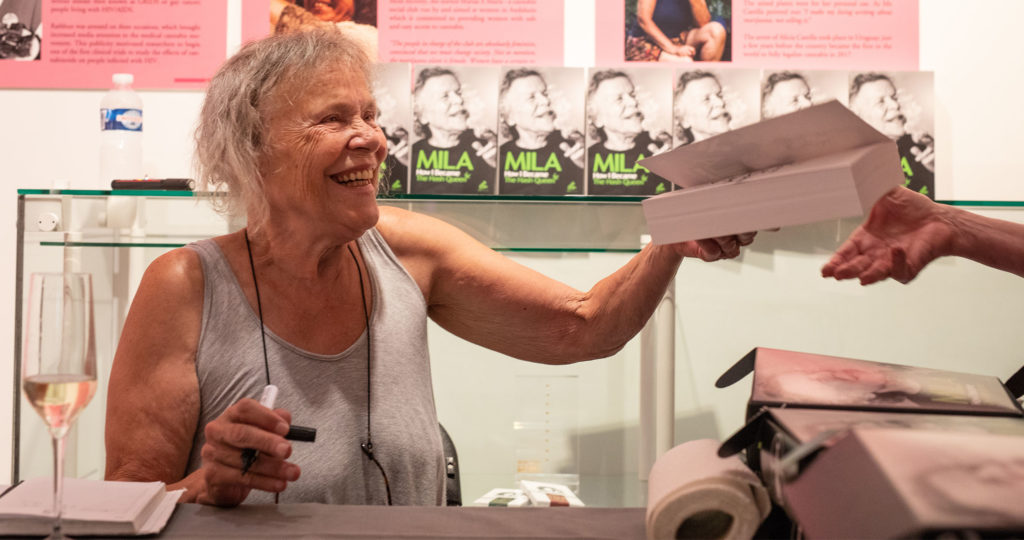 We'd like to think our blog content is always tasty, but September was particularly succulent. The aforementioned interview with Mila the Hash Queen was published. One of our newest writers, Tasha, provided a highly entertaining and informative article about Barcelona's 'Mary Jane Football League'. Comprising players from about twenty cannabis social clubs from in and around the city, the future of the league is perhaps doubtful, but 2018's playoffs should absolutely go down in cannabis history.
September also brought literal tastiness with the publication of two hemp based recipes and a post about the potential of coffee to aid small-scale  farmers in Colombia.
October
October on the blog featured reports on various conferences. The UFCM, a body that has long been supported by Sensi Seeds, made videos of all their 2018 panels available online. We published an exclusive report on the Cannabis Capital Convention, the first event in Europe to bring together the world of global financial investment and the world of cannabis. And not least, in an encouraging move, the World Health Organisation sent recommendations to the UN calling for a reclassification of cannabis products.
November

November was a month of asking, and answering, questions! Could you lose your flat if you grow cannabis there? Will hemp be allowed to reach its full potential? Is Irritable Bowel Syndrome helped or exacerbated by cannabis use? Can cannabis be grown using a fully organic hydroponics system?
To balance out these serious issues, we also featured a recipe for vegan pasta sauce and an article on the healing power of laughter!
December
With the nights, and the remainder of the year, getting shorter, it's good to appreciate those around us with gifts and thanks. So we put together this great gift guide, which obviously you don't need to wait for a special occasion to make use of. Any time you decide to reward yourself is a good time, and any time you want to treat your friends and loved ones is a good time!
And on that joyful note, we conclude our overview of 2018 at Sensi Seeds. We hope you had a great year too! Let us know in the comments what the highlights were for you, and what you hope to achieve in 2019 – as well as what you would like to see from us.
The post 2018 at Sensi Seeds – Our Year in Review appeared first on Sensi Seeds Blog.