Cannabis comprises three plants – cannabis indica, cannabis Sativa, and cannabis ruderalis. It comes with nearly 120 cannabinoids, out of which the two most popular are CBD and THC. Though these are easily accessible in many stores and dispensaries, cultivating cannabis on your own is a very satisfying experience, as well. The biggest reward of doing it is you can start saving money. You don't need a bomb to begin growing cannabis. With no standard cost for the process, the difference between buying cannabis outright and growing them in-house is enormous. 
What you need to grow cannabis
Here's a list of conditions that every cannabis plant needs to thrive and grow.
Light: Cannabis plants are somewhat distinctive from other regular plants. They have specific light needs to produce the best bud quality. Thus, using CFLs, LEDs, and HID lights are best for indoor planting. But refrain from burning the plants. 
Growing Medium: While soil is essential, different platforms and hydroponic media like coco coir, perlite, vermiculite, and hydroponic balls also play a pivotal role in your hybrid weed production. The soil should have a pH level of 6.0 for better yields. 
Air: Any plant vegetation will grow healthy if placed in direct contact with fresh air. When cultivating your cannabis, you must find a well-ventilated space with good air communion to suit your plants. The ideal condition must have a slight breeze.
Temperature: Cannabis is very sensitive to extreme temperatures. Overexposure to such conditions can kill them. They prefer a temperature between 20 degrees and 30 degrees centigrade during the day, while at night, the right temperature is 17-20 degrees centigrade. It is best not to keep them under adverse weather conditions if it's hot for you.
Water: Cannabis requires water at room temperature or 20 degrees centigrade for survival and growth. Its amount depends on the seeding, size of the plants and pot where you are growing, weather, and soil composition. 
Now, you have set all the conditions right.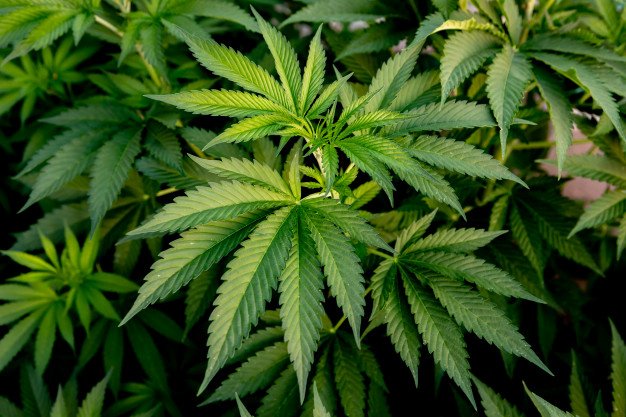 5 advanced growing techniques
Follow these five advanced growing techniques to increase yields at home.
1. Topping
Topping is a widespread plant grooming technique where you cut the plant's top to let it grow sideways so that the plant gains volume and remains healthy. This might sound nonsensical to chop off the top of a perfectly healthy plant, but it is an age-old agricultural hack that farmers practice worldwide. 
Rather than letting your plant grow vertically, you must apply topping to help it grow laterally. It will keep more of the plant under the direct light, thereby encouraging collective growth. This is a tried and tested trick that contributes to the further development of the plant. 
2. Fimming
Similar yet very different, fimming is more like giving your plant a haircut. You don't need to chop off the whole top but concentrate on the rough edges to encourage bushy growth for quality yields. While topping is more suited for bigger plants, fimming is ideal for young plants. Despite the applicational difference, fimming is a great way to increase your yields if topping seems very traumatic for you.
3. Lollipopping 
It is another popular technique for trimming cannabis plants. For lollipopping, you will have cut the lateral and small lateral branches on the plants. This allows your plant to channel all its energy into the primary or spinal components. You should consider lollipopping to remove small branches when they are sucking the life of your plant. This is very identical to the regular pruning done on familiar plants and vegetation.
4. Screen Of Green 
This technique also draws some parallels from topping. There are instances when some overarching screen or a netting restricts the growth of a plant. This is very much effective in keeping the plant as tall as the preference. Once the plant meets its ceiling, the cannabis starts growing laterally, thereby making the plant wider. Plants that are wide in structure consume light uniformly. ScrOG or SCROG is a widespread cannabis cultivation technique among its countless aficionados.
5. Monster Cropping
Very true to its name; this technique results in exponential flowering. Initially, you have to make clones of your plant while it's still flowering to replant them. The purpose of this process is to cultivate several flowering plants, all at once. It is essential to know that clones taken during the growing phase flower quickly as well. While you need to do topping and fimming physically, flowering clones relieves you from that – flowering clones grow bushy with nodes and side branches.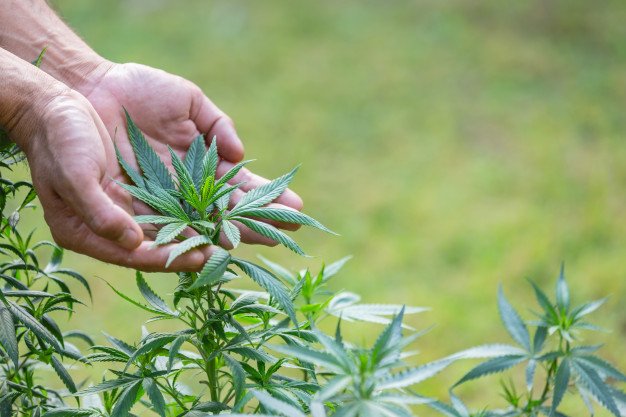 Bonus tip – Flushing
If your plant looks stressed out, you may want to change the growing medium and nutrients. You will have to pour clean water into the plant soil to flush away all its nutrients. Some growers find this technique very rewarding due to the final output.
The Bottom Line
Cultivating cannabis can become a sustainable project, as most plants produce ounces of cannabis flowers. With time and experience, you would manage successful crops with a controlled indoor growing system. Abide by the conditions and techniques mentioned above so that you can grow cannabis properly at home
This is a guest article, here's a little about the author 
Sharon is a full-time content marketing specialist. She has been closely following the Cannabis Healthcare and Medical Industry trends for quite some time. She has dabbled in various domains before the Cannabis industry. On her off days, she likes to spend her time at the nearest animal shelter, lift weights, or be nose deep in a novel. She is a fan of Sidney Sheldon's Novels.
The post [Guest Article] Cultivating Cannabis: 5 Techniques To Grow At Home appeared first on Free the Tree.
CBD oil is quickly becoming one of the most widely consumed cannabis-related products globally due to its wide-ranging health and medicinal benefits. In fact, in 2019, the global CBD market size was estimated to be around $414 million and is expected to grow to $3.1 billion by the end of 2026. 
As you might expect, this massive growth is extremely enticing to entrepreneurs, which is why there are new companies and variations of CBD products being created each day. While this is great news for the CBD enthusiast, sometimes too much choice can be a bad thing as it makes it difficult to find the right product to match your needs. 
Furthermore, as more products flood the market, consumers need to understand a quality CBD product from one that you would be better off avoiding. Don't let the fancy cannabis packaging fool you. Sometimes it pays to take a closer look at the label so you can see what you're getting for your money.
In this article, we will take a look at some things you need to consider when choosing a CBD product; let's get into it.
Cannabidiol (more commonly referred to as CBD) is a chemical compound derived from the cannabis plant. It's the second most prevalent active ingredient in the marijuana plant and has a wide range of medical and therapeutic benefits that have been enjoyed for thousands of years. There are a lot of types of CBD products, which you can find in a cannabis dispensary. 
Here are some of the benefits and uses of CBD oil:
Anxiety and depression relief

Pain relief

Eases acne

Potential cardiovascular benefits

Antipsychotic

Diabetes prevention
While it is possible to achieve some of these effects by smoking pure bud, you will also ingest the rest of the chemical compounds, such as THC, which is the main psychoactive ingredient in the cannabis plant. 
Most people who are looking to benefit from the medical properties of CBD don't want to spend their waking hours under the influence of THC, which is why the consumption of pure CBD has become so popular. 
How to choose the right CBD product for you
How is the CBD extracted?
The way that the CBD is extracted from the hemp plant has a significant impact on the type of CBD that the process results in. 
In a nutshell, CBD oil is extracted by applying extreme pressure to the plant, bursting open the trichomes, then spilling out the oils for collection. However, not all methods of extraction are the same. Some use extreme heat and pressure to attain the oil, while others use potentially hazardous chemicals, solvents, and gases. 
The type of extraction used is typically a matter of cost-effectiveness for the producer. Unsurprisingly, some of the cheaper processes are not always the best for the end consumer. 
As you might expect, the method used results in different qualities of the final CBD product. The processes that use chemicals are likely to cross-contaminate and negatively affect the CBD product, which means you might be unknowingly ingesting trace elements of these harmful substances.
CBD extraction generally results in one of the following three CBD types:
CBD Isolate – 99% pure CBD extract

Full Spectrum CBD – CBD containing all of the natural cannabinoids from the hemp plant. This also contains THC, which is illegal in some US states.

Broad Spectrum CBD – This is full-spectrum CBD with the THC removed, so you can enjoy the benefits of all of the compounds without the psychoactive experience. 
As mentioned, CBD is sourced from the hemp plant. However, not all hemp plants are grown to the same standard. This is something you should take into consideration when choosing the right CBD product.
In most states, there are strict agricultural guidelines that growers must abide by in order to protect the consumer. This bans the use of certain pesticides and chemicals that aren't for human consumption.
If possible, inquire about the CBD source to ensure that the hemp plant is grown under the correct conditions.
Remember: Always check the ingredients!
Some CBD products include extra ingredients to help you achieve the desired effect advertised on the label. For example, if you purchased CBD to help ease stress, anxiety, or depression, it's commonplace for the product to include other natural substances that may reduce these symptoms.
However, some CBD products may contain artificial additives, flavorings, and colorings and other chemicals and substances that may be harmful. 
In addition to this, it's important to check the ingredients for allergens as there is always a chance of cross-contamination, especially if the product is made in a lab/factory that handles food products. 
The Importance of Proper CBD Packaging
While cannabis packaging is a great way for the company to make their product stand out from the crowd, the packaging also affects the quality of the cannabis products it contains.
Packaging should be tightly sealed, preventing mold and bacteria from entering and damaging the product. This also reduces the negative effects experienced when cannabis products suffer from light and air exposure. 
Moreover, the packaging quality is often a great indicator of the quality of the product it contains. Make sure the packaging is professional, contains all of the legal information (disclosures and ingredients), and is tamper-proof.
Last but not least, make sure you choose the right CBD product to suit your budget. As with any industry, there are companies that appeal to all kinds of consumers, from low budget options to high-end luxury products that cost thousands of dollars.
As some of you will be using CBD regularly for its medical benefits, you should try and find something affordable on a monthly/weekly basis while ensuring the product meets all of the guidelines we have listed above. 
Good luck, and thanks for reading!
This is a guest article, here's a little about the author 
Vlad Hughes is a business development manager and digital marketer at Cannabiz Supply. He has over 5 years of experience in the cannabis industry, specialized in writing different educational guides on Marijuana packaging topics, cannabusiness digital strategies, laws etc.
Looking for seeds ? Compare strain characteristics and seed prices!
A question? Ask the community to help! 🙂
129 views1 answers0 votes
136 views1 answers-1 votes
178 views2 answers0 votes
141 views0 answers-1 votes
308 views4 answers0 votes
201 views1 answers0 votes
268 views1 answers0 votes
303 views1 answers0 votes
203 views0 answers0 votes
250 views1 answers0 votes
226 views1 answers0 votes
422 views1 answers0 votes
225 views1 answers0 votes
364 views3 answers1 votes
276 views1 answers0 votes
564 views1 answers2 votes
561 views1 answers1 votes
491 views1 answers0 votes
Have a question or want to share?
[contact-form-7]
The post [Guest Article] What to consider when choosing CBD product appeared first on Free the Tree.
With all the buzz around CBD hemp products lately, it might seem like a miracle cure. Thousands of people use CBD hemp leaf on a daily basis for a variety of uses. CBD has a number of reported benefits based on testimonials from users, and many people love to use it. If you are currently in the midst of a weight loss journey, CBD may cross your mind. Today people use CBD for a variety of issues, but does it assist with weight loss? 
Scientists are still studying all the wonderful potential benefits of CBD, and evidence of any benefits has yet to be conclusively proven. Hemp products are not a miracle cure or a miracle drug, and will not cause weight loss on its own. However, CBD oils can be great for boosting wellness when combined with other healthy choices.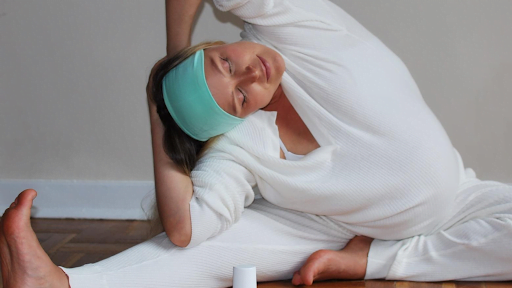 Hemp products usually contain CBD and come in a variety of forms. CBD is a beneficial cannabinoid molecule found in the cannabis plant. This cannabinoid molecule is the compound in the plant that scientists claim interacts with the body. When taken into the body, CBD binds with your body's naturally-present endocannabinoid system. The endocannabinoid system is part of your body's endocrine system; your body naturally makes cannabinoids on its own. CBD mimics those cannabinoids and binds with your system in a similar way.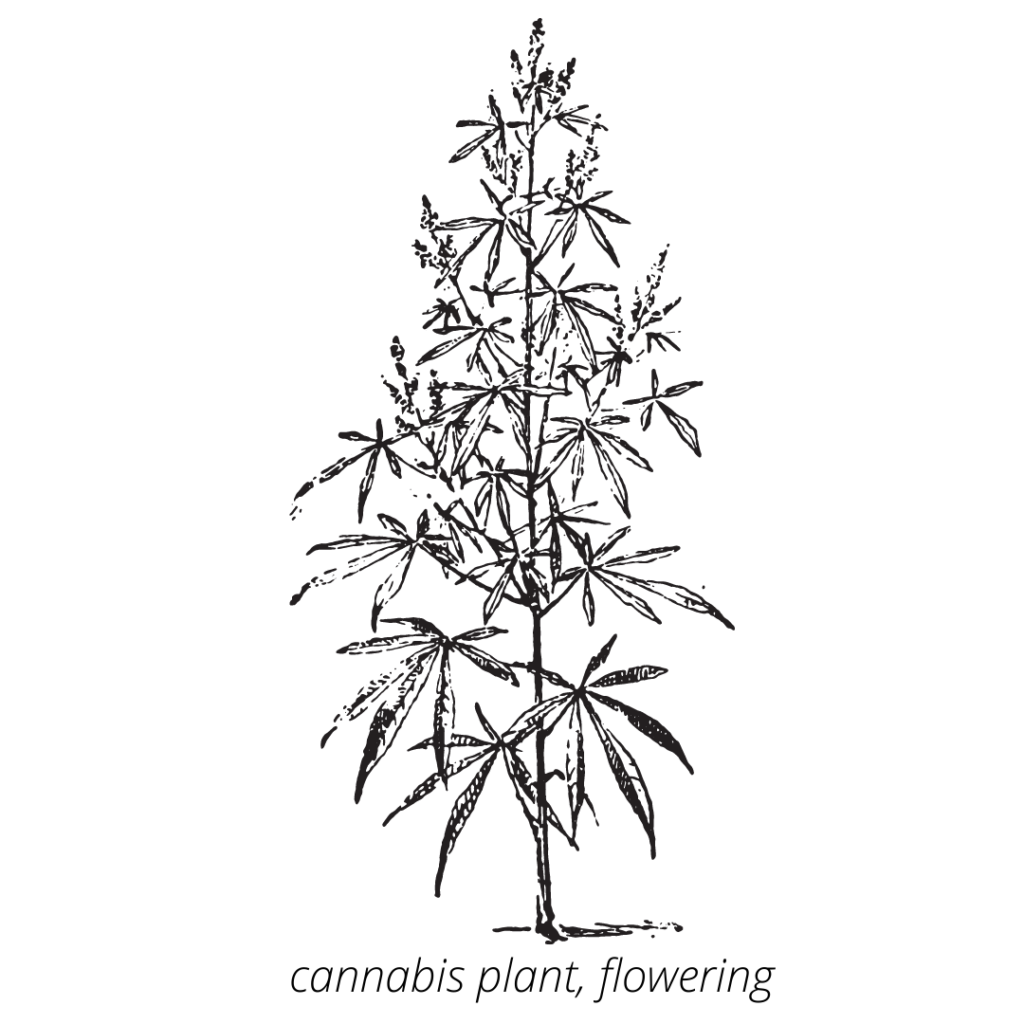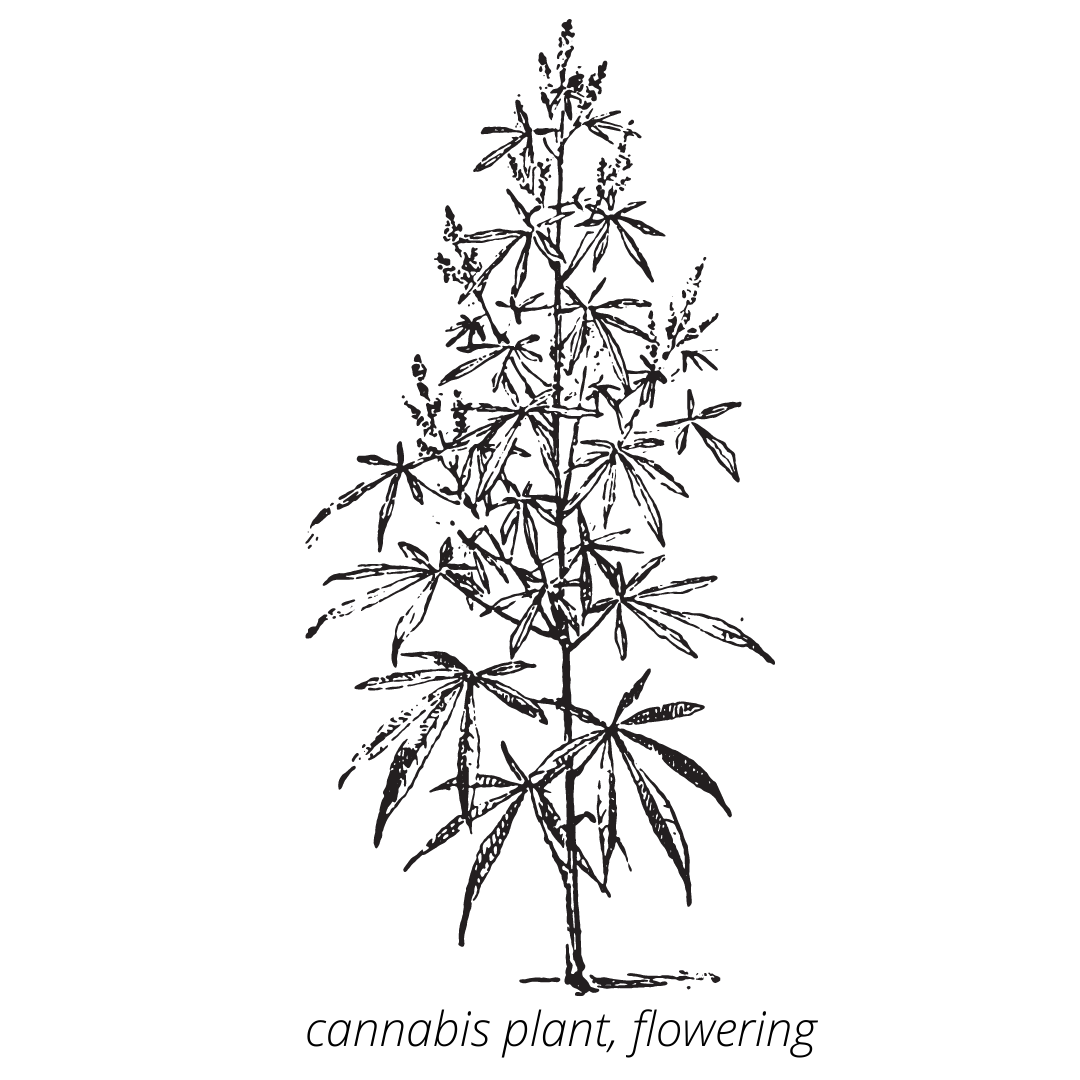 The cannabinoid compound in CBD products plays a significant role in relieving pain and soreness. The science behind CBD being a potent pain killer is that it inhibits pain sensations traveling to and from the spine and the brain. Simultaneously, through the vanilloid receptors, pain sensitivity is lowered; hence the intensity of the pain is dampened. CBD patches for pain are used on the affected areas to administer the CBD molecules into the body.
Broadly speaking, weight gain happens when you intake more calories than you expend on a regular basis. There are numerous underlying causes of weight gain, and these factors can often expound on each other. Every person is different, and weight gain may be due to a combination of one or more of these factors:
Stress

Medications

Poor Sleep

Societal/Cultural Pressures

Poor Diet
However, weight gain might also be due to a number of biological factors and medical conditions as well. It is important to always speak to a doctor when experiencing weight gain as it may be due to:
Kidney problems

Thyroid disorder

PCOS

Heart failure

Cancer
How CBD Hemp Products Help Weight Loss
No matter the cause of your weight gain issues, it is still possible to work to manage health. Hemp leaf has a number of properties that may be beneficial when trying to lose weight. According to Project CBD, being overweight is associated with "chronic inflammation, diabetes, increased blood pressure, high blood sugar, excess body fat around the waist, and abnormal cholesterol or triglyceride levels. Often environmental and genetic factors are in play."
CBD binds with the endocannabinoid system in your body, and sends hormonal signals throughout your body that encourage or prevent certain functions. Scientific research is looking into the direct connections between CBD and the body. Hemp products may have an effect on:
Inflammation

Pain

Anxiety

Depression

Appetite

Fat Oxidation

Metabolism
Even more remarkably, scientists at the University of South Carolina currently claim that CBD "leads to changes in gene regulation, and a subsequent anti-obesity effect." It interferes with the ability of cells to make proteins from DNA and turns of inflammatory genes, which encourages immune cells to take on an anti-inflammatory state.
When combined with a healthy diet and exercise regimen, CBD for anti-inflammation may be additionally beneficial in a weight loss regimen. The mood improving and appetite-suppressing properties of CBD may also boost effects of diet and exercise.
This is a guest article, here's a little about the author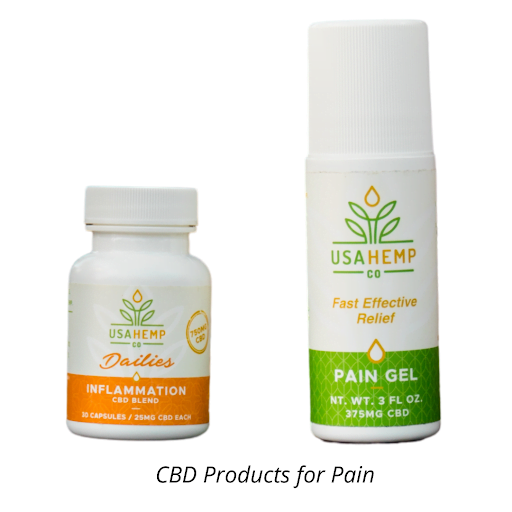 Hailey Groo is an Environmental Historian specializing in the American West and expert on the history of cannabis and marijuana. She possesses a M.A. History from Colorado State University with an emphasis on accessible historical writing for digital audiences. She currently represents USA Hemp, an organic hemp farm based in Oregon, and is working to implement an educational outreach platform for consumers. Her other current projects include a documentary series examining the history of groundwater use in Colorado. She has a passion for telling the story of natural resources like hemp and water, and educating people on their use.
Looking for seeds ? Compare strain characteristics and seed prices!
A question? Ask the community to help! 🙂
87 views1 answers-1 votes
135 views2 answers0 votes
89 views0 answers-1 votes
233 views4 answers0 votes
151 views1 answers0 votes
222 views1 answers0 votes
238 views1 answers0 votes
165 views0 answers0 votes
201 views1 answers0 votes
183 views1 answers0 votes
350 views1 answers0 votes
183 views1 answers0 votes
317 views3 answers1 votes
230 views1 answers0 votes
511 views1 answers2 votes
507 views1 answers1 votes
441 views1 answers1 votes
Have a question or want to share?
[contact-form-7]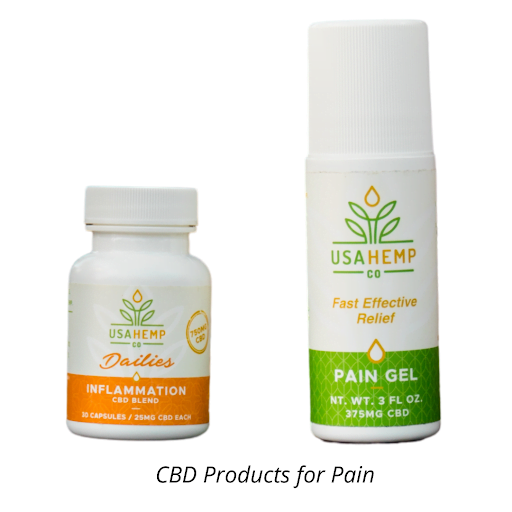 The post [ Guest Article ] Using CBD Hemp Products for Weight Loss appeared first on Free the Tree.